Home Water Quality Testing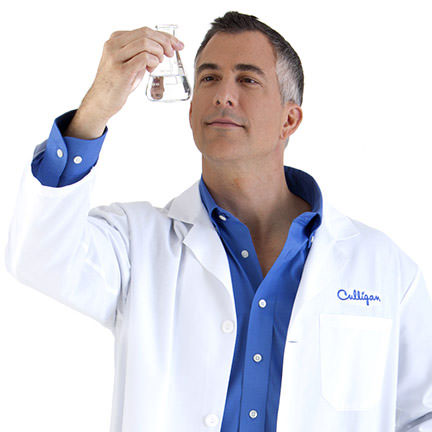 When and Why Should I Test My Water?
Some dissolved solids, heavy metals, minerals, and other impurities cause odors or odd tastes, and in some cases can even affect your health. Even more importantly, some water additives and impurities, like arsenic, cause problems you can't taste, see, or smell. Culligan recommends you test your water:
After moving to a new house.
If you have taste, odor or staining issues.
If you are on a private well (annually)
Free In-home Water Test
Schedule a free in-home water test today to get custom solutions for your toughest water problems.
Laboratory Water Analysis
An alternative to our free in-home water test, Culligan's lab test reveals harder-to-identify water problems. Based on the results from the initial test, your Culligan Water Expert will determine if a laboratory test is necessary. Your Culligan Water Expert will then send your water sample to our IL EPA-certified lab for in-depth analytical testing. Results will be returned in about three days, which is when your Culligan Water Expert can discuss the findings and recommendations with you.
Contact Your Local Culligan Water Expert for a FREE In-Home Water Test
Ready to learn more about the quality of your drinking water? Or have questions about your water treatment or softener system? Our Culligan Representatives have answers.
Connect with your local Culligan Water Expert for help with:
Free In-Home Water Test
Water Treatment Systems for the Entire Home
Water Softeners
Bottled Water and Delivery
Product Pricing
And More
Options for Home Water Testing
Testing the makeup of your water is the first step to fresher, better-tasting water every day. Contact your local dealer to schedule an in-home water analysis, or learn more about Culligan's Water Lab Test Kits.
How does the water analysis work with a Culligan Water Expert?
A basic water test from Culligan is free and as easy as scheduling an appointment with your Culligan Water Expert online or over the phone. Here's how it works:
We'll sample your tap water and test it right in your kitchen.
Results can vary, but generally the test takes 10 minutes or less.
When the test is complete, we'll share the results with you and discuss options for addressing any water problems.