Bottle Water Dispensers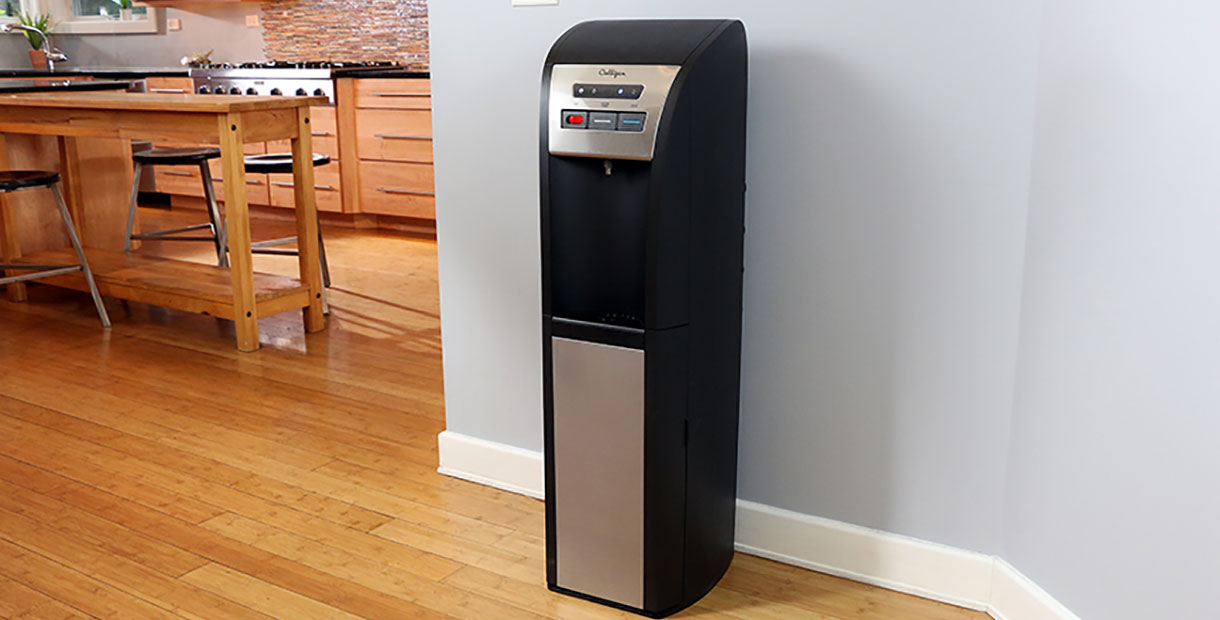 Hot & Cold Water Dispensers
Water Coolers or Dispensers
Water cooler dispensers are the vehicle used in bringing Culligan water straight from the water bottle to your glass. Culligan water dispensers come in various styles and offer many benefits, so you can choose the perfect one for you and your family.
Optional Temperature Settings: By providing hot and cold settings, the filtered water in your water bottle travels through the water dispenser to provide water at your desired temperature – whether it's chilled for hydrating or hot for tea.
Space Savers: Water dispensers take up less than one square foot of space so you are able to place it wherever it best serves your family or employees – whether it's the kitchen, den, or office break room.
Select from Various Styles: Culligan water dispensers come in many different styles, so no matter where you place it, your water dispenser will fit in with your décor.
Energy Efficient: Culligan offers several energy-efficient water dispensers. Contact your local Culligan Water Expert to find out what options are available in your area.
Low Maintenance: Once your water dispenser is installed, your Culligan Water Expert can stop by your home or office to periodically clean and sanitize it to ensure you are receiving better water and to lengthen the lifespan of your unit.